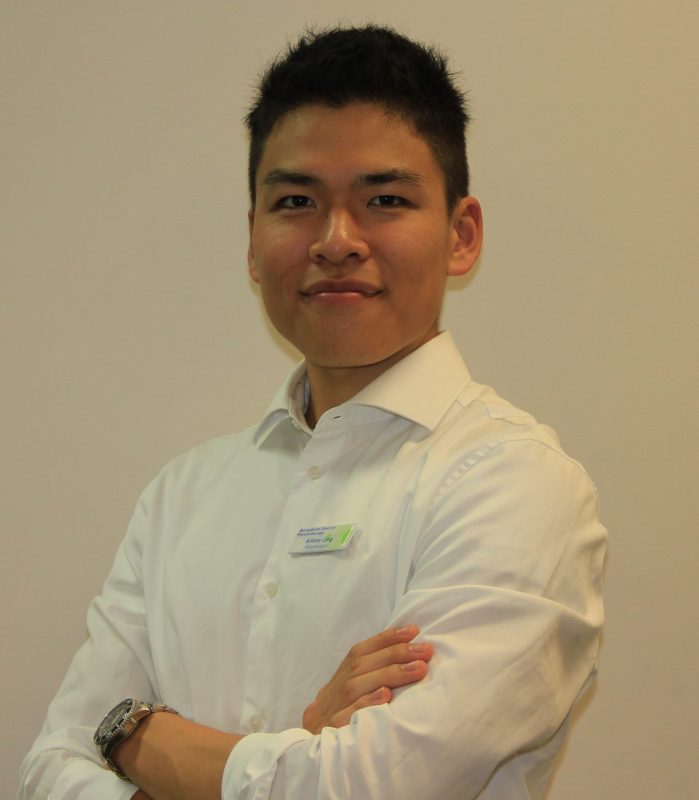 Antony Lung – Master of Physiotherapy
Languages: English, Cantonese, Mandarin
Antony Lung is passionate in sports, nutrition and health. He graduated from Bachelor of Exercise and Nutrition Science at UQ in 2014 and a Master degree in Physiotherapy Studies in 2016. Antony is an AHPRA registered Physiotherapist (Registration # PHY0002073303), and he is also a member of Australian Physiotherapy Association.
He has a clinical focus in
Musculoskeletal conditions
Headache & Migraine
Dizziness & Vertigo
Sport injury management
TMJ (jaw) disfunction and
Self-management of disabling pain conditions.
His treatment techniques includes manual therapy (Maitland's joint mobilisation technique, Mulligan mobilisation with movement technique, soft tissue massage, trigger point release, muscle energy technique, EMMETT therapies), Exercise Therapy, Dry needling, Cognitive Functional Therapy, electrotherapy (ultrasound, TENs, IFT, Laser, heat and cold therapy), shockwave therapy, taping etc.
"Hi, Shalom, I am Antony, I believed that helping people in understand their musculoskeletal conditions and find strategies to manage and treat them as best as I can is the meaning of being a physiotherapist and fulfil part of our belief to love other as ourselves. Therefore, I am always reading, learning and seeking the latest evidenced based best practice in treating sports injuries, occupational overused injuries and chronic (ongoing) musculoskeletal pain.
I personally play golf (lowest Hcap-scratch), tennis, basketball, soccer, I love running, sprinting, swimming, parkour, rock climb and more. Therefore, as an athlete, I am interest in helping other athletes in recovering from injuries, prevent future episodes and improves their performance.
I also see a lot of patients with occupational overused injuries such as plantar fasciitis and tennis elbows with chiefs or sales, neck and back pain with office workers and more. I love the challenge of finding time efficient, personalised strategies to improve their conditions during and after work.
The latest trend of evidence based treatment for pain, in specific with chronic (ongoing) lower back pain, is using cognitive functional therapy (CFT), and I am looking forward to help more people with their chronic (ongoing) musculoskeletal pain with the integration of CFT into my practice of manual, electrophysical and exercise therapy."
I have certified from Watson Headache® Institute, Level 1 Foundation Headache Course titled "The Role of C1-C3 Cervical Afferents in Primary Headache". And have had great experience in helping people with ongoing unresolved headaches.
I also enjoy helping people with TMJ (jaw) problems, my patients are very happy when they finally found solution for their jaw problem.
For more information about some exercises and preventions for occupational overuse injury you can like and follow our Facebook page for the latest updates: https://www.facebook.com/SunnybankCentralPhysio/?ref=bookmarks
For more information about cognitive functional therapy (CFT): http://www.pain-ed.com/healthcare-professionals/cognitive-functional-therapy-publications/
For more information about my experience with Watson Headache® Institute:  https://www.sunnybankphysiotherapy.com.au/do-you-have-migraine-or-headache/
For more information about Watson Headache® Institute:  www.WatsonHeadacheInstitute.com