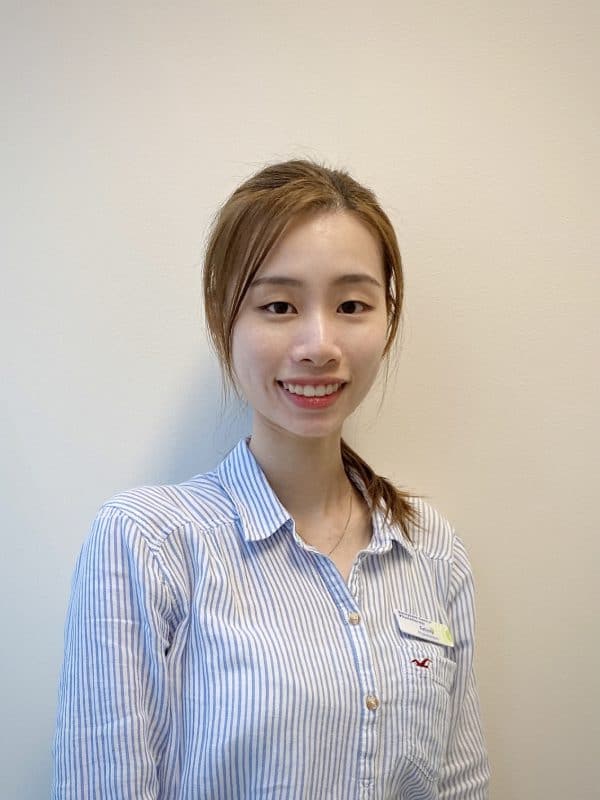 Felicity So – Bachelor of Physiotherapy (Honours)
Languages: English, Cantonese, Mandarin
Felicity graduated from the University of Queensland with a Bachelor of Physiotherapy (Honours). She also received the Dean's Commendation for Academic Excellence in her final year of study.
She is a genuine and empathetic clinician who connects easily with patients. She enjoys listening to their stories while working with them to achieve optimal recovery and personal health and wellbeing goals. She is passionate about caring for others, and knowing that she makes a difference to a patient's recovery.
Felicity has a clinical focus on treating musculoskeletal conditions, including low back pain and neck pain. Her treatment techniques include manual therapy (soft tissue massage, trigger point release, Mulligan mobilisation with movement technique, Maitland's joint mobilization technique), electrotherapy (ultrasound, TENs, low-level laser therapy), exercise prescription and dry needling.
In her leisure time, Felicity enjoys spending time with her family and friend, playing basketball and discovering places with great food and coffee,
Felicity speaks fluent English, Cantonese and Mandarin.
Qualification:
Bachelor of Physiotherapy (Hons), University of Queensland
Additional Qualifications:
Dry Needling Level 1 (2022) – Precise Points
Dry Needling Level 2 Advanced (2022) – Precise Points
Level 1 Sports Trainer – Sports Medicine Australia